Whether the modern world of social media and packed diaries is compatible with responsible pet ownership will be one of the key debates at the Animal Welfare Foundation (AWF) Discussion Forum next month.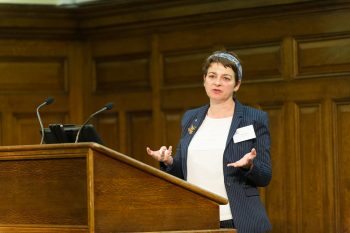 Taking place at One Great George Street in London 5 June, "Is modern life incompatible with pet ownership?" will be discussed by leading vets and animal welfare organisations and charities as part of the forum's activities.
Expert panel
During the session, a three-strong panel of experts will explore how the increase in pets in urban homes is impacting on pet welfare, including the issue of separation anxiety and whether modern pets are less able to fulfil their welfare needs, such as expressing natural behaviours.
Kicking off the discussion will be RSPCA CVO James Yeates, who will examine pets' role in our busy lives.
He said: "Vets often deal with immediate, specific issues as they are presented, but we can also use our knowledge and experience to look at the bigger questions.
"I am definitely not saying pets are incompatible with modern life, but there are aspects of modern life that create challenges for me and other pet owners."
At the forefront
BVA president Gudrun Ravetz called the forum an "exceptional conference" that examines important issues at the forefront of animal welfare.
She said: "Modern pet ownership feels particularly important, as more and more vets are seeing pets that have been bought due to the latest celebrity trend – with a greater emphasis being placed on how the animal looks, rather than the breed's health."
A limited number of tickets for the AWF Discussion Forum are still available, which includes an exclusive drinks reception on the evening of 5 June, offering delegates the opportunity to continue discussing the Forum's issues.