A pub that burned down two years ago has been given a new lease of life as a 24-hour veterinary clinic.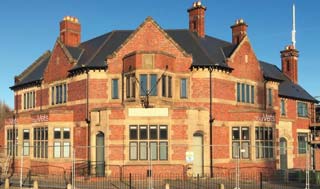 The Queens Head pub on Londonderry Lane in Smethwick, in the West Midlands, was due for demolition following the fire, but has since been transformed into a CVS-owned YourVets24 following a £1.3 million investment.
New jobs
The former watering-hole now called YourVets24 Smethwick will officially open its doors to the pet-owning public on 30 January and provide 17 new jobs.
Facilities include two high-tech operating theatre suites, five consulting rooms, ultrasounds and digital radiography facilities, a waiting room with designated areas for cats and dogs and customer parking, the owners say.
CVS chief executive Simon Innes said: "The opening of our gorgeous new clinic is hugely exciting for the team and we can't wait to officially open the doors."