A team from Wilson Veterinary Group in County Durham raised almost £3,500 by attempting to climb the three highest peaks in England, Wales and Scotland within 24 hours.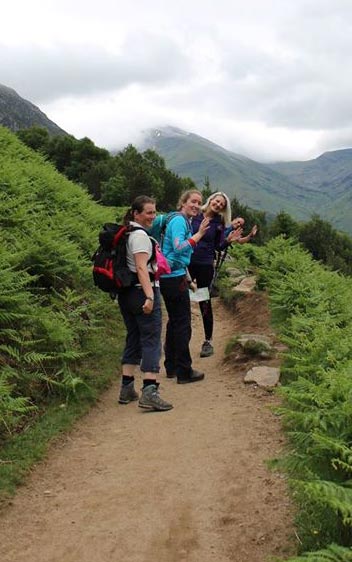 By taking on the National Three Peaks Challenge, the five-strong team raised £3,225 for rescue and rehoming centre Ark on the Edge and a further £250 for Great North Air Ambulance Service.
The challenge took place on 11 and 12 June and involved 450 miles of driving and an estimated 24 miles of walking, which saw the team ascend:
Ben Nevis in Scotland (1,352m)
Scafell Pike in England (989m)
Snowdon in Wales (723m)
Physically challenging
Frustratingly, Wilson vets Jenni Long and Karen Errington, locum Elizabeth Billimore, head nurse Katherine Clark and supporter Paul Smith Lees narrowly missed their target, completing the challenge in 24 hours and 20 minutes due to adverse weather conditions necessitating a last-minute route change while descending Snowdon.
Jenni said: "It was disappointing to have narrowly missed the 24-hour target; however, we are so pleased to have raised so much for a great cause and to have made such a fantastic achievement.
"It was physically and mentally challenging, with not a lot of sleep. At times we wanted to give up, but we felt we owed it to all the people who sponsored us to complete the challenge. We all pulled together as a team and are thankful to all the people behind the scenes."
Support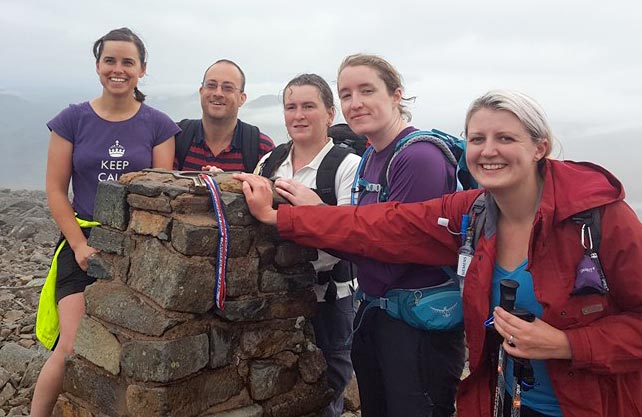 Transport between the three countries was provided by the veterinary group's HR manager Claire Bake and her partner Neil, while a number of other staff, friends and family members also lent a helping hand – either with fund-raising or by providing baked goods to keep the team's energy levels topped up during their challenge.
Wilson Veterinary Group – a three-branch small animal practice employing 60 staff, including 16 vets – places huge importance in its community presence and is keen to support other local businesses and charities.
Pat Kingsnorth, who runs Ark on the Edge, said: "I was humbled by this offer of fund-raising for our charity. We work well and closely with the vets for the good of all animals that come our way. It's just brilliant they raised so much and Ark on the Edge is truly grateful."