The number of scientific procedures carried out on animals for research and testing in the UK has fallen by 6% according to latest statistics published by the Home Office.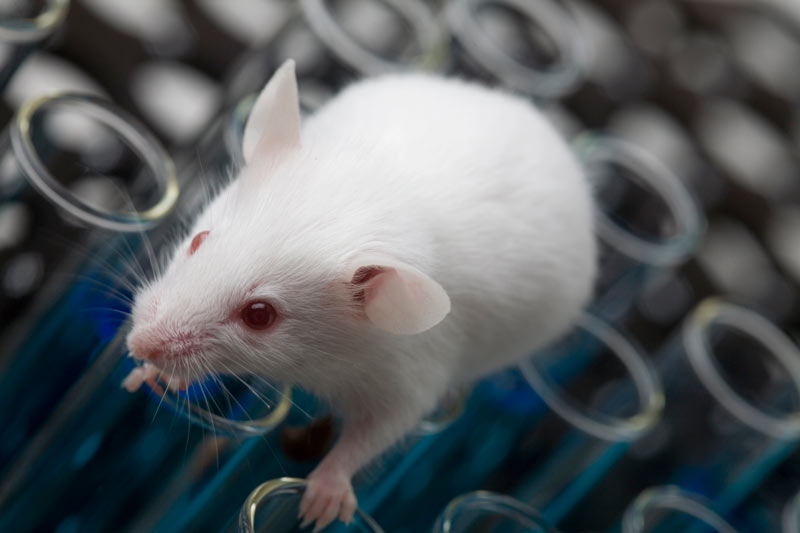 The figures were released at the same time as the Government announced a new policy ban on the testing of household products to come into effect from 1 November.
The ban aims to challenge the UK to make more progress on reducing the use of animals, while maintaining its commitment to testing to ensure public safety.
In 2013, 4.12 million procedures were undertaken, while the latest Government figures revealed in the "Annual Statistics of Scientific Procedures on Living Animals Great Britain 2014" show 3.87 million procedures were conducted.
The figures were compiled from returns submitted by all of the UK's 3,134 animal experimentation and research organisations licensed under the Government Animals (Scientific Procedures) Act.
Of all the procedures in 2014, 1.94 million (approximately 50%) were related to the creation or breeding of genetically altered animals not used in further procedures.
The remaining 1.93 million were experimental procedures. Figures show 3.8 million animals were used in 3.87 million completed scientific procedures.
In terms of species, this figure was made up of:
1.16 million mice (60%)
264,000 fish (14%)
234,000 rats (12%)
139,000 birds (7%)
16,000 "specially protected species" (made up of horses, donkeys, dogs, cats and non-human primates; 0.8%)
114,000 animals only described as "other" (6%)
Severity
For the first time, the report gave separate figures on the severity of the procedures performed. The Government believes this will increase transparency on the harms of animal use and will ultimately help drive improvements in welfare standards.
Suffering is now measured in five categories: sub-threshold,  non-recovery, mild, moderate or severe.
The figures, based on ASPA data returns show:
180,000 (9%) were assessed as sub-threshold
133,000 (7%) were assessed as non-recovery
980,000 (51%) were assessed as mild
483,000 (25%) were assessed as moderate
150,000 (8%) were assessed as severe
Non-recovery procedures are performed entirely under general anaesthesia from which the animal does not recover consciousness.
Of the 1.94 million procedures in 2014 relating to the creation/breeding of genetically altered animals that were not used in further procedures, nearly all involved mice – 1.76 million (91%), 154,000 zebrafish (8%) and 20,100 rats (1%).
Minister of State Lord Michael Bates commented: "We have a robust framework of regulation in the Animals (Scientific Procedures) Act 1986, underpinned by a rigorous inspection process.
"A cornerstone of our regulation is our commitment to ensure animal research is carried out only where the harms are justified by the expected benefits, where no practicable alternatives exist and where any suffering is kept to a minimum.
"In the forthcoming year I will implement a policy ban on the testing of finished household products in animals and apply restrictions to the testing of ingredients," he added.