Don't give the cat your pills, International Cat Care (ICC) is warning pet owners as part if its "Keeping cats safe" campaign.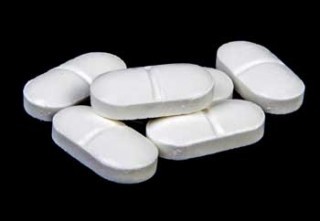 Specifically, the charity is looking at paracetamol poisoning and the fact the drug is highly toxic to cats, with just one tablet causing death in some cases.
A charity spokesman said: "It is worth remembering to never give cats or dogs human medication as they can react very differently to you and I. Paracetamol comes in many different forms for people and all can harm our pets. This includes liquid formulations designed for children, tablets and powders."
Keep out of reach
The charity said the majority of cases are due to well-meaning owners giving part or a whole tablet, or a few millilitres of a paracetamol to their cat.
Occasionally, a curious cat will chew a tablet that hasn't been stored out of reach. As such, the charity is reiterating the important of keeping human medications out of reach of pets and children.
Pills can kill
Affected cats will become very unwell, their gums may take on a bluish colour and they will have a fast heart rate and difficulty breathing. They will likely be very depressed and may develop swelling of the paws and face. Without treatment they may start to vomit and pass dark brown urine, and their skin may start to look yellow in colour (jaundice).
Unfortunately, cats will die if not treated quickly, the charity said. Affected cats need to be taken to the vet immediately and the vet informed as to what medication has been given and how much.