National Farmers Union granted High Court injunction to prevent illegal activities from protesters in proposed cull zones.
A High Court judge granted the NFU and a number of other claimants an interim injunction yesterday (August 22, 2013) to protect farmers in and around the pilot cull areas from unlawful actions by people opposed to the badger cull.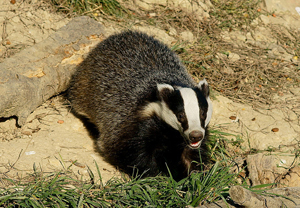 The injunction will prevent those opposed to the cull from carrying out a number of unlawful acts against farmers and landowners. Speaking after the judgement, NFU president Peter Kendall welcomed the decision.
He said: "Let's be clear from the start, this has never been about preventing people from holding legitimate and legal protests.
"This injunction is about stopping those intent on totally unacceptable incidents of harassment and threats made against a number of farmers and landowners in Gloucestershire, Somerset and Dorset by those opposed to the badger cull.
"For beef and dairy farmers dealing with TB on their farms,
these badger culls are an essential part in the fight against this terrible disease.
"Opinion is divided, so, while we recognise that not everyone agrees with the government's TB eradication policy, and the need to cull badgers to start to reduce this disease in cattle, we do acknowledge their legitimate right to hold peaceful protests.
"What we cannot condone are the actions being used by extreme activists designed to harass, intimidate and threaten others."
Mr Kendall added: "I want to be clear that this injunction prevents the kind of illegal action I've just described.  It does not prevent peaceful legal protest.
"The NFU has always recognised the right to protest within the law. This injunction will have no impact on those people who have a viewpoint which they want to express lawfully."