The NFU has sent a defiant message to animal rights protesters who are resorting to "tactics of harassment and intimidation" in an attempt to disrupt impending badger culling trials.
The National Farmers Union has sent out a defiant message to animal rights protesters opposed to the Government's badger cull.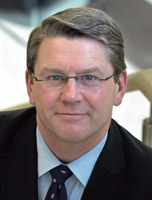 Two trial culls in the south west of England that are expected to start next month have provoked a wail of protest with an RSPCA petition to stop the cull, which has gathered 100,000 signatures in just two weeks.  
Activists appear determined to disrupt the trial with press reports claiming at least one Gloucestershire farmer has already pulled out due to intimidation.
But NFU chairman Peter Kendall insists no farmers have withdrawn from the trial, which DEFRA claims has been designed to help tackle the spread of bovine TB in England.
Mr Kendall said: "I want to get one thing clear for those who think the tactics of harassment and intimidation from animal rights activists are winning the day on the serious issue of how we deal with TB in this country.
"Farmers remain committed to helping government deliver on its TB eradication program that will reduce TB in both cattle and badgers.
"No one wants to cull badgers, but we simply can't go on while TB increases its vice-like grip on our family farms.
"In 1998 less than 6,000 cows were culled because they had TB, in 2011 it was more than 34,000 – and every single one of those cows was culled to prevent them passing the disease on.
"It's a fact that TB exists in wildlife and no amount of culling of cattle will ever control this disease while there are still badgers spreading it further."
Mr Kendall added: "I have two messages – for the protesters intent on intimidating and harassing people: Your campaign is based on misinformation, scaremongering and bullying with no scientific basis.
"And to the public I say: look at the science yourself before making up your minds."