Merial Animal Health has launched a programme of monthly webinars to support large animal veterinary surgeons with ongoing CPD.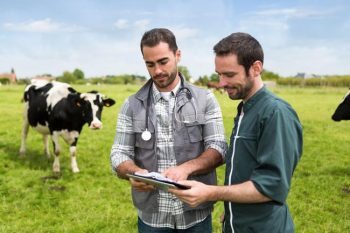 The webinars will be hosted on the company's Nexus online portal and will cover clinical topics such as:
postmortem/diagnostics and calf pneumonia
parasitology – getting the basics right
herd health planning – vaccination on farm
Non-clinical topics, meanwhile, include:
business skills
motivational interviewing techniques – facilitating effective communication between farmers and vets
cow signals
Webinar Wednesdays
Webinars take place on the last Wednesday of each month, except August and December when there are no sessions. Each webinar lasts for one hour, including a live "question and answer" session with the presenter.
Vets who are unable to view the live webinar will be able to access the content at a later date, but will not be able to pose questions.
Vets must register on Merial's Nexus portal (merialnexus.co.uk) to access the webinars. Signing-up for individual webinars will ensure vets receive reminder emails before the webinar takes place.