A man who posed as a veterinary surgeon has been sentenced to a 20-month jail term after he was discovered working as a greyhound veterinary assistant and a string of previous similar offences were revealed.  
A known impostor and serial fake vet has been jailed after he was discovered working as a greyhound vet for more than three years. 
At a hearing at Swindon Crown Court on December 9, Patrick Keniry, 53, of Great Yarmouth, Norfolk, received a 20-month jail sentence after admitting to three counts of fraud and one of practising as a vet while unqualified.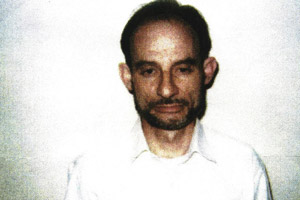 Despite the defence's assertion that Keniry had never jeopardised animal welfare and committed his crimes because of his love of animals, recorder Stephen Lennard said Keniry was guilty of a "serious offence of dishonesty", which would undermine public confidence in vets.
In August Keniry was discovered working at the Abbey Stadium in Swindon, having successfully applied for the job as an assistant veterinary medic in 2008, under the name of qualified Essex practitioner Shaun Kehoe.
Colin Meeke, prosecuting, told the court Keniry had started but never finished veterinary studies in South Africa and had previously been convicted in that country for practising as a vet.
Keniry came to the UK in 1998, before being convicted of immigration offences, however he went on to falsely practise as a vet on the Isle of Man in 2001 and again in Warwickshire in 2005.
Defence lawyer Andrew Eddy said his client embarked on his serial offending "simply out of his love of animals" and was sorry for his actions.
Mr Eddy said Keniry failed to complete his veterinary training after being forced to flee South Africa after syndicating photos of police brutality in Soweto in the late 1970s. 
"Mr Keniry has a passion for animals. He said he did his job because he loves working with animals, not through any financial benefit," Mr Eddy said.
"There is no problem with Mr Keniry's dealings with animals. While he is not exactly qualified, he is not registered, he has always dealt responsibly with any animals he has come across. He is very sorry for what he has done."
Sentencing Keniry Mr Lennard said: "The public are entitled to believe that when they go to a vet, when they go to a doctor or other profession, that the person is qualified. You were not and you never have been.
"What makes your position that much more serious and aggravates the offence substantially is your previous record."
RCVS head of professional conduct Gordon Hockey welcomed the sentencing.
He said: "We are satisfied that the court has clearly recognised the risk posed to both animal welfare and public safety by bogus veterinary surgeons. Anyone working as a veterinary surgeon when not qualified to do so, risks a custodial sentence.
"Mr Keniry's continued pattern of re-offending shows him to be a very convincing fraudster."