The Government has welcomed yesterday's announcement that the EuropeanCommission will propose an extension to the UK and four other MemberStates' current pet movement requirements until December 2011.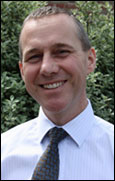 CVO Nigel Gibbens, said: "Extending our transitional rules will allow us to benefit from the outcome of the current EU vaccination campaign. This is working to control rabies in wildlife in the few EU Member States still affected and so bring the rabies risk across Europe to a very low level. The successful control of rabies across Europe should pave the way for the UK to move to modernised and harmonised pet movement rules across the EU.
"This additional 18 month period will give time to further review controls to ensure that they are practical, effective and proportionate to the risk of rabies and the specific threats to human health that they are designed to protect against.
"No rules can protect against all diseases that pets might catch when abroad. We will continue to work with the veterinary profession and others to ensure that pet owners understand that travel might bring risks to the health and welfare of their pets, in the same way that they consider any risks to their own health."
However, DEFRA has stated that this proposal still needs to be agreed by the European Parliament and Council, which will discuss it in the coming months.