A Newbury equine vet has been struck from the RCVS Register for administering a prohibited substance to one of the Queen's racehorses and concealing his actions.
A Newbury equine vet has been struck from the RCVS register for treating one of the Queen's racehorses with a prohibited substance and concealing his actions.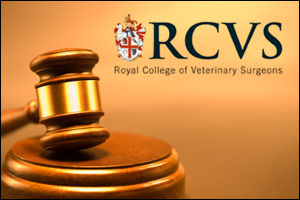 At a six-day college disciplinary hearing last month James Main, of O'Gorman, Slater, Main and Partners, admitted to breaking British Horseracing Authority (BHA) rules by injecting a mare prone to bleeding with tranexamic acid (TA) before she raced.
Disciplinary committee (DC) chairman Sheila Crispin said: "[We] regard it as wholly unacceptable practice that a veterinary surgeon should be party to serious breaches of rules of another regulatory body in the field of animal welfare … and which go to the very integrity of racing."
The DC heard how on February 18, 2009, a request was made for a vet from Mr Main's practice to attend the mare Moonlit Path – an animal kept by the racehorse trainer Nicky Henderson, who himself has faced industry charges relating to the incident.
The following day Mr Main injected the horse with TA, as she was prone to exercise-induced pulmonary haemorrhage. The animal went on to race later that day, despite the treatment being outlawed under racing rules, and Moonlit Path was later tested and found positive for TA.  
At the DC hearing Mr Main faced four charges of professional misconduct, three relating to the injection and one regarding his concealing that treatment from practice records.

He admitted to breaking BHA rules by administering the injection, however, he denied other charges that he knew the horse likely to test positive for the drug, and that it was administered with the intention of enhancing the mare's performance. He also denied concealing the injection in his own records, where the treatment was referred to as a "pre-race check".
The committee accepted Mr Main did not think the mare would test positive for TA – which does not have a marketing authorisation in the UK – and he prioritised the animal's welfare. Nevertheless, he breached BHA rules by administering the substance, and he "dishonestly" omitted the treatment in his own records. The DC also admonished him for previously claiming to have administered the drug the day before the race.
Despite the charges relating to only one incident, Prof Crispin said Mr Main was guilty of "premeditated misconduct" and he held a responsible position within the racing industry.  
She concluded: "[…] proven dishonesty has been held to come at the top end of the spectrum of gravity of disgraceful conduct in a professional respect […] Having considered carefully all the mitigation put forward on Mr Main's behalf, [we] have concluded that Mr Main's behaviour was wholly unacceptable and so serious that removal of his name from the register is required."