Equine vets wanting to enhance their orthopaedic skills can do so at a CPD event taking place later this year.
The one-day course is intended for practitioners with a working knowledge of orthopaedics who wish to increase their understanding and practical skills when it comes to treating equine tendon ligament and joint disease.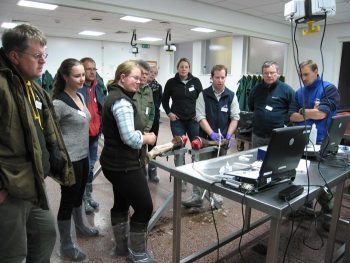 Speakers include:
Marc Koene, an owner of Tierklinik Lüsche – an equine practice in northern Germany
Jonathan Anderson, a US specialist in equine surgery
Ben Anghileri, of Oakham Veterinary Hospital
Evidence-based approach
Orthopaedic therapies will be discussed via an evidence-based approach, with the speakers also explaining their views on the modalities, talking about the latest available products and explaining how they use them as part of the daily clinical routine.
The course will be held twice at Oakham Veterinary Hospital in Rutland – 18 May and 21 September, respectively. Both days will feature the same content and speakers, allowing for flexibility.
Wet lab
Group participation will feature, while a wet lab session will cover ultrasound guided injections, injection points for various treatments, scanning techniques and how to harvest bone marrow or adipose tissue.
Other sessions will look at bisphosphonates, mode of action, regulatory considerations and what the future may hold.
The cost per delegate is £295 plus VAT for 7.5 hours of CPD.