BEVA Congress has kicked off in style, with awards, new websites and initiatives, and a new honorary member and president making up its offerings.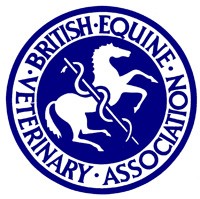 The event, which runs until 10 September, is taking place at Birmingham's International Conference Centre and is bringing together the best and brightest in equine veterinary medicine.
Awarding achievements
First up, four outstanding individuals who have made significant contributions to equine health are to be presented with awards later today.
The BEVA Equine Welfare Award, sponsored by Blue Cross, is to be presented to Roly Owers, vet and chief executive of World Horse Welfare, for providing "much needed dispassionate and effective leadership" across the equine sector.
The BEVA Richard Hartley Clinical Award, meanwhile, is to be given to Annette McCoy for her paper, "Short and long-term racing performance of standardbred pacers and trotters after early surgical intervention for tarsal osteochondrosis", to support her research travels.
The BEVA Trust Peter Rossdale Equine Veterinary Journal (EVJ) Open Award – given for the paper best achieving the EVJ's mission to publish articles that influence and improve clinical equine practice – is to be presented to Franziska Wohlfender for the paper, "International online survey to assess current practice in equine anaesthesia", while 2016's BEVA Award winner is Ellen Paulussen for her paper on "Radiographic and ultrasonographic evaluation of the oesophagus in the horse".
Dr Paulussen's presentation won the award at the Voorjaarsdagen Congress in April in Amsterdam, and she will present it again during congress.
'Groundbreaking' network
Elsewhere, BEVA has unveiled MumsVet – a "groundbreaking" online information and support network for equine veterinary professionals balancing work with parenthood.
According to the association, MumsVet is the brainchild of four equine vets – Carolyne Crowe, Lucy Grieve, Vicki Nicholls and Hannah Yeates – who have all encountered first hand the hurdles and headaches associated with juggling the demands of equine practice with family life.
The site includes:
regular blogs
podcasts
feature articles, real life stories and opinion pieces
career options
CPD, webinars, workshops and journal clubs
links to pertinent articles and news
guidance
useful links
Mrs Nicholls said: "I love my family and my job, I love being a vet and a mum, and I feel fulfilled doing both jobs however stressful that juggling act becomes. MumsVet will help other people in my situation realise we are not alone – we can all learn from and support each other to help the profession work more effectively for us and us even more effectively for the profession."
Feedback
BEVA is also using the congress to get feedback on a draft guide it has created to help vets manage horse-related risks in practice.
The initiative, said the association, is in response to a report that found equine vets have the highest injury risk of all civilian professions. Vets can read the Managing Equine Risks guide online.
At BEVA's annual meeting, meanwhile, vet Polly Taylor was awarded honorary membership after her nomination – one of three this year – was approved "unanimously".
Honorary membership is given each year to one individual who has been recognised as performing notable services to the profession. Dr Taylor was put forward for her work in equine welfare, analgesia and anaesthesia.
Outgoing BEVA president Mark Bowen said: "Dr Taylor has been unstinting with her commitment to the improvement of equine welfare over many years. We are proud to award her with honorary membership."
Presidential takeover
Finally, Mrs Nicholls has officially taken over as president of BEVA for 2016 to 2017.
Mrs Nicholls – who is part of the University of Liverpool's Veterinary Postgraduate Unit – said she is particularly keen to promote the role of equine vets in dentistry while at the helm of the association.
She said: "Our role as vets is to safeguard the welfare of horses and it is paramount this is reiterated in our aim to legitimise and unite paraprofessionals in horse health care. In addition, as a working mother I wholly support the need for many equine vets to achieve a better work-life balance."