Issues surrounding equine euthanasia will be discussed at the World Horse Welfare (WHW) 2015 conference in November.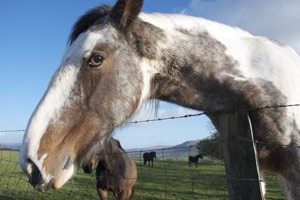 Spanish vet Josep Subirana will provide an international view on the subject, asking "Mercy, murder or taboo?"
The discussion will be one of a number of debates taking place at the conference. The overall theme will be challenging the status quo, with speakers including former top jockey John Francome and former Defra minister Sir Jim Paice exploring a wide variety of questions, from "Are 'traditional' ways of improving performance the best ways?" to "Would the UK's horses be better off outside the EU or within it?"
Daniel Mills, professor of veterinary behavioural medicine at the University of Lincoln, will be on the panel and guests will include The Princess Royal, who is WHW president.
The conference, which is sponsored by Betfair, the world's latest betting exchange, takes place from 9.30am onTuesday, November 10 at the Royal Geographical Society in Kensington, south-west London.