The European Medicines Agency (EMA) Committee for Medicinal Products for Veterinary Use (CVMP) has reached a final conclusion that the benefit risk for veterinary medicines containing zinc oxide is negative and that this class of products should be withdrawn.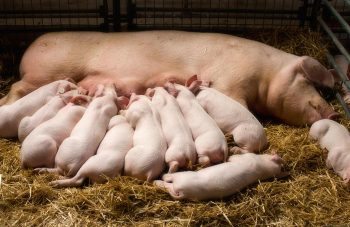 Zinc oxide is widely used to combat post-weaning diarrhoea and bowel oedema in piglets.
A high proportion of pig starter diets in the UK contain zinc oxide and the UK National Pig Association strenuously opposed a EU-wide ban, which was proposed by the Netherlands and France.
Potential risks
Those countries argued there were concerns regarding the potential risk zinc oxide presents to the environment and the risk for co-selection of antimicrobial resistance.
The European Commission will now make the final decision on zinc products. It will consider the CVMP's recommendation and the evidence submitted by member states.
The commission's decision is expected some time after June 2017.
Transition period
The VMD, in consultation with stakeholders, has submitted evidence to support a proposal for a 10-year transition period if medicines containing zinc oxide are to be withdrawn.
The detailed grounds for the CVMP's opinion will be published on the EMA's website after the commission adopts its final decision.