A study* has demonstrated airborne equine herpesvirus (EHV) remains stable and infectious in water over a three-week period.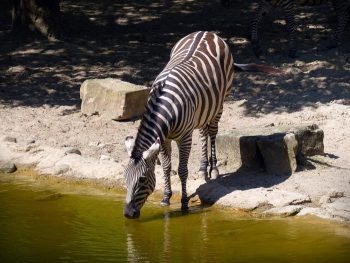 The results, reported in Scientific Reports, suggest untreated water could be a source of infection by some herpesviruses.
Unstable viruses
The study, led by scientists from the Leibniz Institute for Zoo and Wildlife Research in collaboration with the Institut für Virologie of the Freie Universität Berlin, challenges the tenet that herpesviruses, like most enveloped viruses, are relatively unstable outside their host.
Scientists tested this assumption by spiking water with EHV under different conditions over a three-week period and examining whether viral DNA could be retrieved and to what extent the virus remained infectious after having been in the water.
Results
The results, summarised in Science Daily, demonstrate the virus remains stable and infectious for up to three weeks, with pH and temperature being the two most important factors to determine how long the virus "survived".
Surprisingly, the addition of soil to the water appeared to "pull" the virus out of the water and stabilise it in the soil, suggesting in natural water bodies viruses may persist for an extended time without infecting additional hosts. Therefore, in the case of EHV, horses or other mammals susceptible to these viruses could be infected by herpesviruses from water bodies long after the animals that shed the virus had left the area.