An inquiry has been launched by a select committee into Government plans to tackle irresponsible dog ownership and breeding in England and Wales.
An inquiry has been launched into Government plans to tackle irresponsible dog ownership and breeding.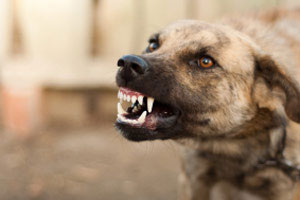 The Environment, Food and Rural Affairs Committee (EFRACom) is holding the inquiry to scrutinise the proposals.
In April, the Government announced plans to extend dangerous dogs law to cover private property and launched a consultation on microchipping.
EFRACom, the MP select committee that scrutinises DEFRA's affairs, will consider the measures and the response by Government and dog breeders to the Bateson report.
Launching the inquiry, committee chairman Anne McIntosh said: "Attacks by out-of-control dogs are on the increase with tragic impacts on individuals, families and communities. Our inquiry will look closely at whether the Government is doing enough to tackle the problem of irresponsible dog owners and to improve the welfare of all dogs, including so-called status dogs. We also want to find out whether enough is being done to improve the health and welfare of dogs bred for sale."
The committee said it wished to receive evidence on whether the Government's proposed approaches would deliver the right legal framework, enforcement regime and educational support to reduce irresponsible dog ownership and tackle out-of-control dogs.
It will also look at concerns about dog welfare linked to breeding approaches.
Submissions will be invited from interested parties, and the committee will look at whether a fundamental overhaul of dog legislation, and its enforcement, is required, as well as specifics including microchipping, dog licensing and previous efforts to improve breeding.
Meanwhile, new sentencing guidelines for judges and magistrates have been announced, which should mean tougher punishments for dangerous dog owners, according to the Sentencing Council for England and Wales.
On May 15, the Sentencing Council published updated guidance clearly outlining the factors that should influence punishment following a dog attack conviction. The guidelines are expected to be put into use from late August.
In addition, the council has set the minimum jail sentence for the most severe cases – those involving more culpable owners and resulting in serious injury – at six months, with a maximum term of 18 months.
"The new guidelines will mean more offenders will face jail sentences, more will get community orders and fewer will receive discharges," a council spokesman said.
The guidelines follow a consultation launched last year to gauge whether minimum sentencing for dog attacks should be increased. The guidance also covers cases where a potentially dangerous dog is brought into a private place, as well as possession of animals banned under Section 1 of the Dangerous Dogs Act, with the maximum punishment for owners of banned breeds set at six months in jail.
 
Judges and magistrates are now being asked to give particular consideration to cases involving vulnerable victims – including children, the disabled and the  elderly – injury to other animals and evidence of organised dog fighting.
Find out more about the new sentencing guidelines here