The high levels of brominated flame retardants associated in cats suffering feline hyperthyroidism are from the dust in our homes, a study has established for the first time.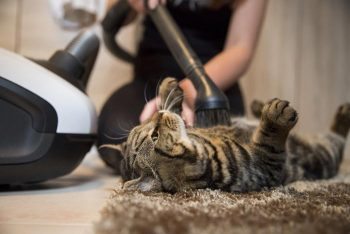 The work, by scientists from Stockholm University, has been published in the journal Environmental Science & Technology.
Next step
In previous work, the researchers demonstrated brominated flame retardants were found in higher concentrations in the blood of cats that had developed feline hyperthyroidism compared to healthy cats.
This study, however, is the first time a correlation between these levels and household dust has been established.
Silent threat
As reported in Medical News Today, brominated flame retardants are added to textiles, furniture and electronic equipment to prevent the material from igniting.
Many of the brominated flame retardants have been found to be health hazards, and some are suspected endocrine disruptors.
They are extremely persistent and can leach from the products for many years after they have been produced, ultimately becoming part of dust.