Zoetis is running a special spring offer on Apoquel – its oral therapy for the treatment of canine pruritus associated with allergic dermatitis.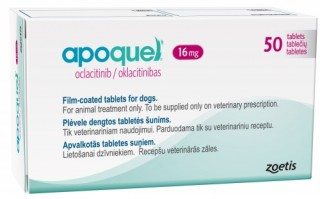 The company anticipates vet clinics will see a higher number of itchy dogs with the onset of spring, with more canines exposed to common allergens, such as pollen, dust mites and flea bites – hence the offer to help clinics ensure they are fully prepared.
Itch reduction
Apoquel's mechanism of action on the Janus Kinase (JAK) enzyme is specifically designed to target the pruritogenic and pro-inflammatory pathways involved in the itch cycle.
This allows effective reduction of allergic itch regardless of its cause as well as improvement of skin lesions associated with allergic skin diseases and atopic dermatitis.
For more information about the Apoquel spring offer, contact your Zoetis account manager.