TV presenter and naturalist Chris Packham has urged companion animal vets not to "talk down to" clients and understand they are not just treating pets, but also their human owners.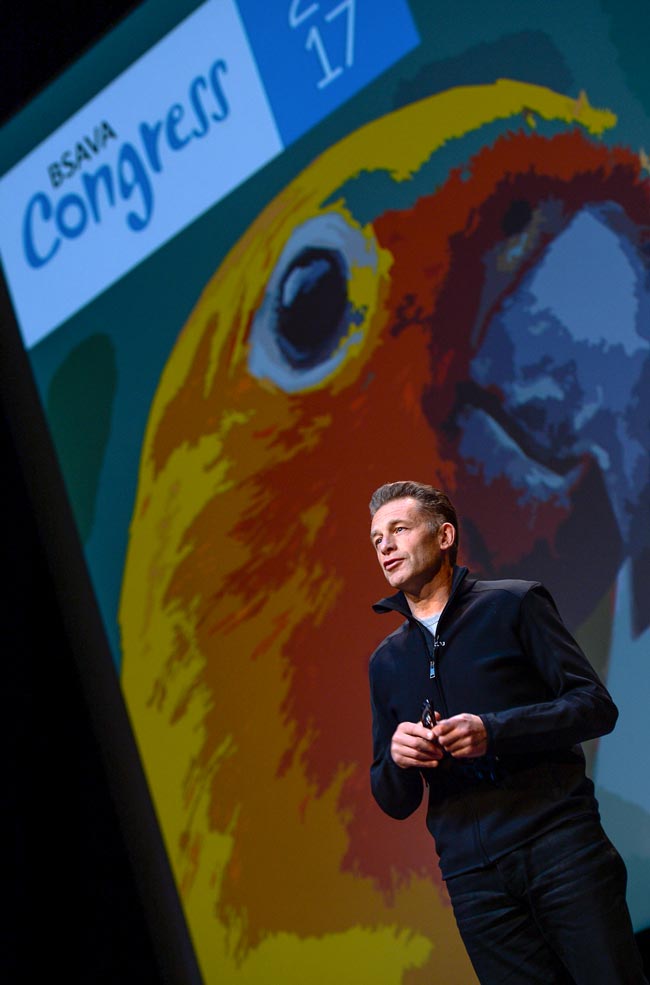 The media personality's comments, made in the keynote speech at BSAVA Congress, came shortly before the release of a report from researchers at the University of Bristol School of Veterinary Sciences that showed veterinary professionals "need to change how they connect with their clients".
In his speech, Mr Packham expressed his admiration and respect for vets, but dared to offer a few "observations and ideas" based solely on his own limited experience as a companion pet owner.
He told the audience: "The first thing to say is – and I would say this to human medical practitioners as well – we're not all idiots. One of the biggest problems I've faced when I've attended vets [surgeries] is being thought of as someone who couldn't understand very basic aspects of anatomy, physiology, and so on."
Giving clients details
While recognising it was often difficult for veterinary professionals to instantly assess clients' medical knowledge, he urged them to find the time to go into detail with owners, as companion animals were often loved as a family member.
He said: "When humans come to your surgeries with their pets, they are part of those pets. You're not just treating the dog, you're treating the human, too. That is something that needs to be kept at the forefront of veterinary practice."
Mr Packham also warned vets of the danger of talking down to clients. He said: "There's nothing as disempowering as being spoken down to. That's something that can be extremely irksome and acts as an immediate separation mechanism between you and the person you're trying to communicate with."
Suggestions
Mr Packham suggested other ways they might improve veterinary services, including:
Open days to show clients exactly what their pets would experience behind the reception room wall.
Full verbal explanations of what prescribed drugs do and possible side effects.
Full explanations of all tests (such as blood) and what the results mean.
CCTV monitoring of all hospitalised animals.
All vets to publish prices of routine treatments, such as x-rays and vaccinations.
Bereavement counselling.
Read the full story in the 24 April issue of Veterinary Times.