International charity Four Paws is calling for donations after coming to the aid of animals in need at desolate zoos in the war-torn Gaza Strip.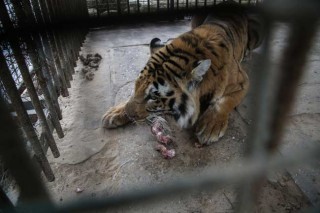 The charity has stepped in to help animals suffering and starving to death at the Khan Younis Zoo in south Gaza, home to approximately 40 animals – including leopards, foxes, porcupines, apes, birds and Laziz, the zoo's only surviving tiger.
In an official statement the charity said: "There [was] virtually no food left, no fresh water and no medicine. Moreover, Gaza is experiencing an especially harsh winter with heavy rainfalls, which takes a lot out of the already weakened and hungry animals."
The bad weather also meant no visitors, meaning the privately kept zoo did not have any income.
Limited resources
Together with local supporters, the international animal welfare group has organised a large supply of animal feed, which will help get the zoo animals through the coming weeks. Moreover, the Four Paws team were also able to bring urgently needed medicine for the animals from Jordan to Gaza.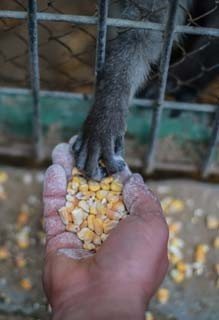 Four Paws also intends to supply much-needed food and medicine to another needy zoo in Gaza, Rafah Zoo, inhabited by four lions.
Amir Khalil, who organised the feed distribution from Jordan, said: "We would like to help all zoo animals, but we only have limited resources. We have already started an international call for donations and are urgently asking for support."
Drop in the ocean
Because of the ongoing conflict in the Gaza Strip, entry and exit to the area is very strictly regulated, making the tasks of animal welfare workers on-site particularly challenging.
Dr Khalil said: "The new feed supply was urgently needed, but it is still only a small drop in the ocean.
"Four Paws will continue to work on a sustainable solution for all wild animals in Gaza. But, for this reason, all affected authorities in Gaza and Israel, as well as the owners of the animals, need to cooperate."
You can donate to Four Paws' efforts in Gaza through the charity's JustGiving page.