Manchester Dogs' Home has opened its doors to the public for the first time since 60 dogs died in an arson attack 18 months ago.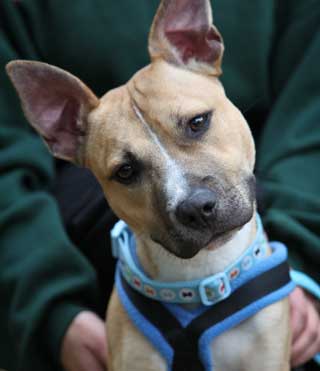 Part of a three-year rebuild, a temporary rehoming facility with glass doors and underfloor heating has been constructed in a renovated block, meaning dogs can once again be fostered and rehomed from the site.
The completion of the block marks a "back to business" milestone for the charity, which saw a public outpouring of support and numerous appeals that raised more than £2 million following the blaze in September 2014.
State-of-the-art
The temporary facility will be used until a proposed state-of-the-art rehoming facility opens, which will include food preparation areas, waiting rooms, public viewing galleries, an internal garden and 32 kennels.
Designs for the new building have been submitted to the local planning department and are awaiting approval.
Home manager Steve Mapley said: "While we were proud of our previous facilities, they had been built in the 1980s and the rebuild will see state-of-the-art materials used as well as the very latest thinking in animal welfare."
Special thanks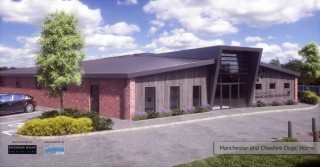 According to the home, the temporary facility and construction of the proposed new facility were only possible thanks to the donations received from thousands of people, shelters and businesses in the wake of the tragedy.
A spokesman said: "A special thanks goes out to the local residents in Harpurhey who came running – literally – to help our staff get dogs out of the kennels and to safety, as well as to a number of local vets who spontaneously arrived to help after hearing about the fire on the news or on social media, putting themselves through a very traumatic experience in the process.
"Staff and volunteers will never forget the dogs we lost that terrible night, but we are looking forward to helping the vulnerable dogs of Manchester and beyond for years to come."