Dog walkers are being warned about the risk of a potentially fatal bacterial infection that could affect pets coming into contact with flood water.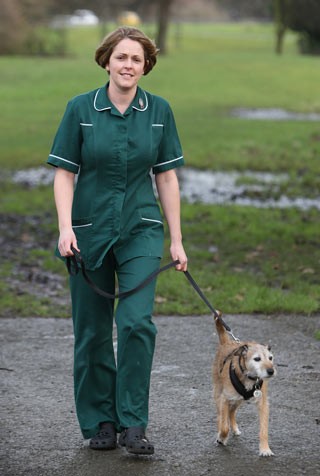 The Minster Veterinary Practice in York is urging owners to thoroughly wash their dogs if they have been paddling in stagnant water to stop them contracting canine leptospirosis.
Precaution
Although no recent cases of leptospirosis have been reported, several dogs have been brought into the practice with upset stomachs, with vets suspect may have been caused by dirty water following the city's floods in December 2015.
Puppies are vaccinated against all four strains of the disease, but Minster Vets is now offering a top-up leptospirosis vaccine for older dogs that were previously vaccinated against two strains, free of charge.
Shampoo
Minster Vets veterinary nurse Victoria Beasley said: "York is a city on a river and most people walk their dogs along the river banks where rats are.
"Stagnant flood water is notorious for the spread of leptospirosis. If you walk your dog in areas such as this, make sure you shampoo your pet's coat rather than just washing it down, in case your dog licks itself.
"We are regularly seeing dogs with upset tummies, which may well be caused by stagnant water following the flooding. Although the recent floods were unprecedented, we still need to educate owners about leptospirosis because there will always be stagnant water lying over the winter."