The year equine vet John Mason started in the profession, a pint of beer cost 12p, Anthony Eden was prime minister and The King and I was enthralling cinemagoers.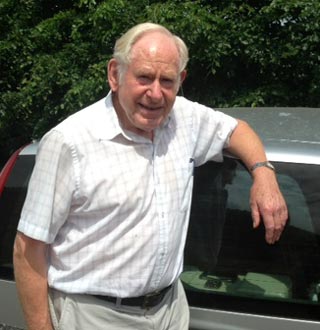 This year, Mr Mason – of Scarsdale Veterinary Group in Derby – is celebrating 60 years in the profession.
Early start
His desire to become a vet started when he was 11 years old when he picked ice out of his dog's pads.
"I realised I had done a good thing, so decided I wanted to become a vet," he said.
Mr Mason learned to ride horses during his first national service, starting his interest in the care and health of equines. However, on graduating from the RVC, he found his first job by accident.
"My family were farmers and one day my father found one of his cattle had been struck by lightning," he said.
"To move the body, he needed a vet to blood test for disease. The vet was called and my father told him about me – and he offered me my first job."
A changing profession
Looking back over his career, Mr Mason, said equine medicine is less dangerous nowadays.
"When I started, you gave a horse a mask full of chloroform and waited until it fell over," he said. "There were also the very obvious risks of being the vet administering the mask of chloroform – many became dizzy themselves.
"One thing that has not changed over the years, however, is the value of a 'thank you'. The consistently great thing about being a vet is the ability to treat animals and hearing a thanks from the client."
Well regarded
A Scarsdale Vet spokesman said: "John is a well-regarded character in the local horse-owning community, and is well known in the industry in our local area.
"Scarsdale Vets would like to send their congratulations to John on 60 years in veterinary practice."
Mr Mason is due to retire from the profession this year, but will continue to work for the Joint Measuring Board (JMB) for the Derbyshire and Nottingham region.