The root cause of the puppy farming problem is the huge demand for "designer" breeds, according to a new RSPCA report.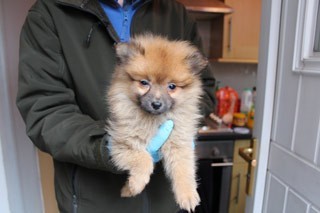 According to the report, the demand for these breeds drastically outweighs the numbers coming to market via reputable breeders and rescue centres.
Pug push
Over the last decade, breeds such as French bulldogs, Yorkshire terriers and pugs have risen significantly. For example:
10,087 pugs were Kennel Club (KC)-registered in 2015 – a five-fold increase over the past 10 years
14,607 French bulldogs were registered – 40 times more than a decade ago
However, while the KC registers around 235,000 puppies each year, this is thought to be only fulfilling 30% of puppies sold. Therefore the number of puppies registered with the KC is unlikely to meet the demand for puppies per year.
It is thought almost 500,000 puppies are produced each year by domestic and foreign unlicensed breeders to fulfil this demand, leading to an opportunity for traders and traffickers to exploit members of the public and leave a trail of sick and dying puppies.
Breeding bother
In fact, the charity reports 430,000 puppies coming from unlicensed breeders each year.
It is also thought around 20% of puppies are obtained from neighbours or friends who breed accidentally or to supplement their income. This equates to about 770,000 puppies each year. However, polling shows the actual number may be double this.
Meanwhile, statistics released by Defra last month revealed 93,424 animals were imported in the UK in 2015 for commercial and non-commercial reasons.