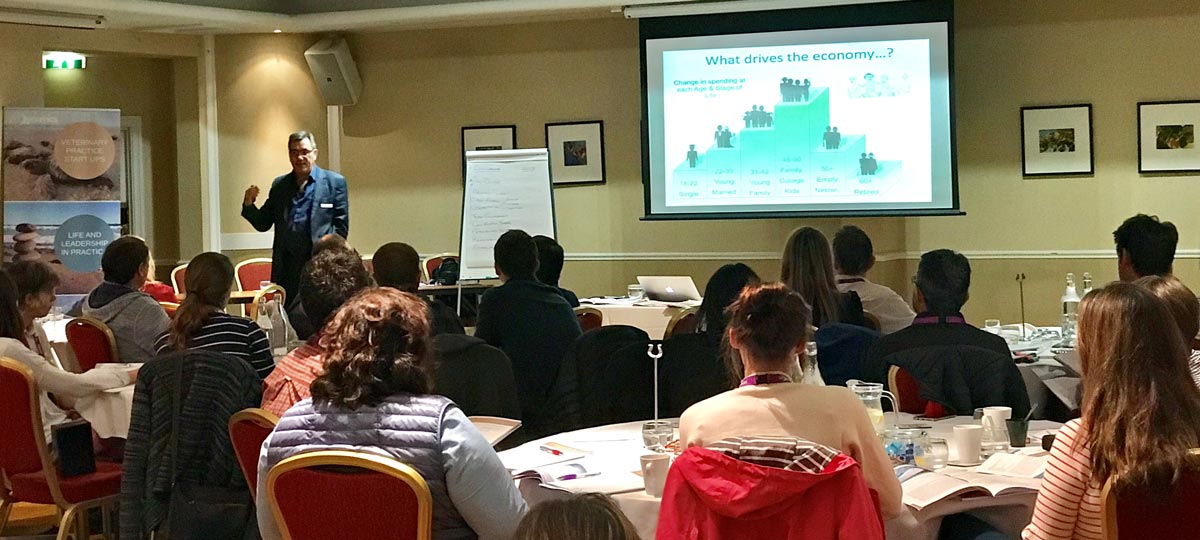 Representatives from independent practices across the UK were given an introduction to the world of Vet Dynamics at a bootcamp event near Birmingham.
Held at the Forest of Arden Hotel, Bootcamp was attended by vets, VNs and practice managers, all anxious to hear how they can make their practices run more efficiently and profitably.
Five waves
Delegates also heard how the "five waves" will affect their businesses now and in the future from Vet Dynamics director and vet Alan Robinson. The five waves are:
economy
corporatisation
competition
demographics
technology
There were also discussions and advice around how to develop a successful practice and balance outcomes of profit, clinical care, client experience and team performance in a busy practice.
Start-up strategies
Mr Robinson said: "Vet Dynamics Bootcamp was a great representation of the veterinary profession today.
"We had a surprising number of delegates looking for start-up strategies, while others were looking at their opportunities for exit and succession. By far the majority were the vets, nurses and managers looking for opportunities to stay independent and grow over the next few years.
"The sense of community, optimism and openness in addressing the issues within the profession was inspiring. The support from industry and our key sponsors was hugely positive. This will definitely become an annual event for Vet Dynamics in the future."