A record-breaking number of delegates flocked to the Veterinary Education for Tomorrow (VET) Festival 2017 for a packed programme with a well-being theme.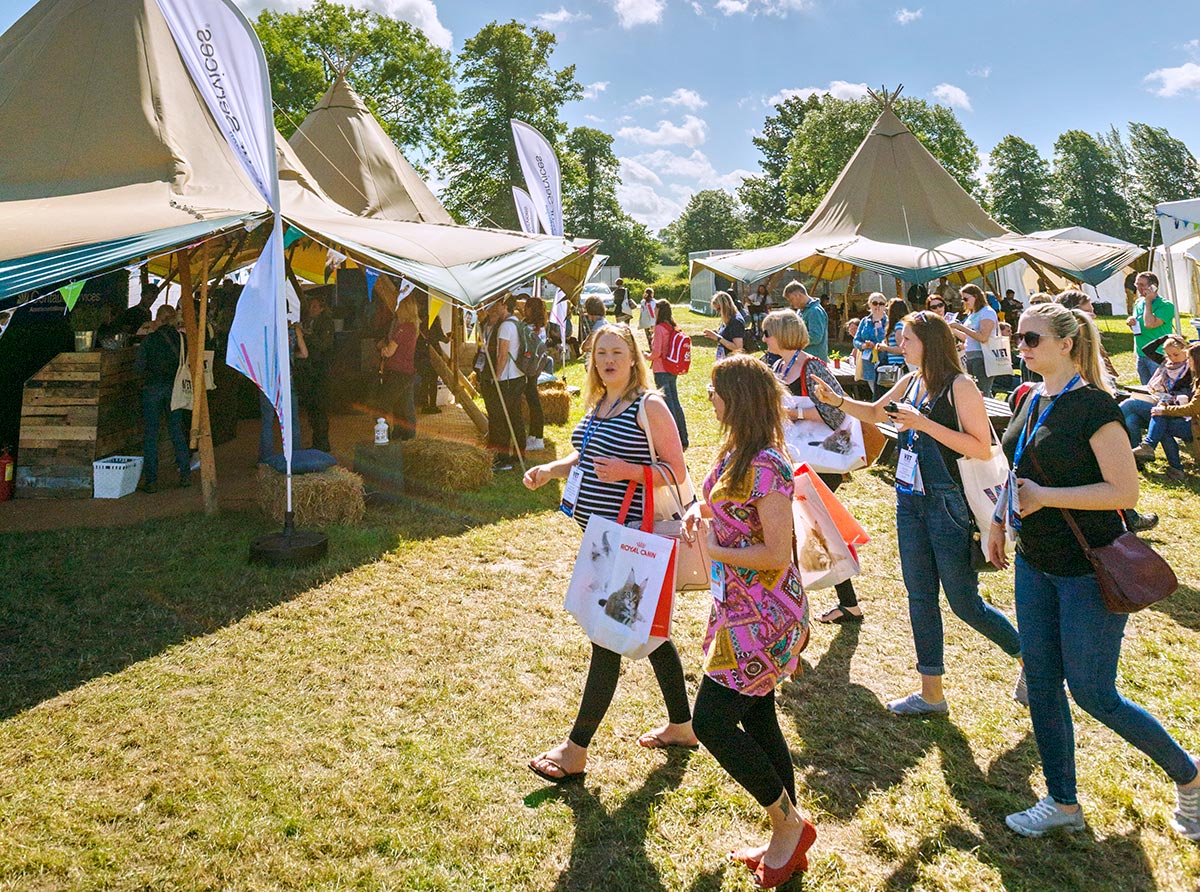 More than 1,400 delegates from across the veterinary profession filed into Loseley Park near Guildford, Surrey for tailored CPD sessions, music, entertainment and a commercial exhibition.
Something for everyone
More than 100 lectures across eight streams covered a range of subjects – including orthopaedics, nursing and rehabilitation – alongside a special wellness and team-building stream.
Between lectures, attendees could relax with a massage, enjoy an Alice In Wonderland-inspired game of flamingo croquet, access a counsellor or sit on a hay bale and listen to music by various acts performing throughout the event.
Message of hope
Comedian Russell Brand joined VET Festival founder Professor Noel Fitzpatrick for the keynote speech to discuss well-being and overcoming obstacles.
Prof Fitzpatrick said: "I chose Russell Brand purposely. I figured if I could get someone who had been through the grinder of life, and come out the other side, to come and talk about his stresses, trials and tribulations, as well as mine, we could show people in their practices, actually, this is a universal struggle we have with ourselves and there is a sense of frustration and sadness, as well as profound loneliness and isolation, sometimes."
Revellers enjoyed the festival's party night on 9 June when BBC Radio 2 DJ James Carpenter took to the stage, followed by band Hunter and the Bear.