Report in The Sunday Times yesterday claims meat from around 28,000 diseased animals a year is being sold for human consumption without being labelled.
The Department for Environment, Food and Rural Affairs (Defra) has slammed a newspaper report which claims people are at risk of contracting bovine tuberculosis (bTB) through eating meat as "irresponsible scaremongering".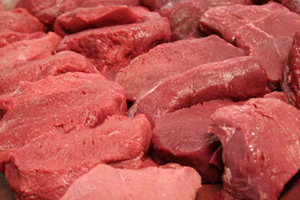 In the report, published by The Sunday Times yesterday (June 30, 2013) it was claimed that meat from around 28,000 diseased animals a year is being sold for human consumption, and is making its way into food processors, caterers, schools, hospitals and the military with no warning that it comes from bTB-infected cattle.
According to Defra, the risk of humans contracting TB from TB-infected meat is "extremely low", and is far more likely to happen when humans have close contact with infected animals or drink unpasteurised milk.
"This is irresponsible scaremongering," it said. "The Food Standards Agency (FSA) has confirmed there are no known cases where someone has contracted TB from eating meat.
"All meat from cattle slaughtered due to bovine TB must undergo rigorous food safety checks before the meat is passed as fit for consumption. As a result, the risk is extremely low, regardless of whether or how the meat is cooked.
"The risks have been reviewed by the FSA's independent advisory expert panel in 2002 and 2010 and by the European Food Safety Authority."
According to the The Sunday Times, such infected meat is banned by most supermarkets and burger chains because of public health concerns.
A spokesman for the FSA confirmed that once the infected parts of a TB reactor carcase (cattle that has tested positive for the disease) have been removed and pass the postmortem inspection as fit for human consumption, "it does not need additional labelling".