Dechra Veterinary Products has made new appointments to "enhance" the service it offers to companion animal veterinary professionals.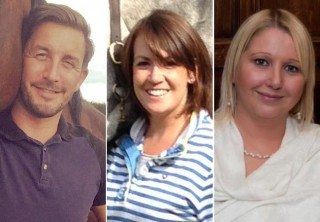 It has added three companion animal territory sales managers:
Robin Hills to cover the north-east
Sarah Halfide for London
Karen Richardson for the south-east
Dechra said it introduced the territory roles to provide an "increased level of support across the country in response to a heightened demand for its portfolio of products".
Experienced individuals
Mr Hills is a qualified veterinary nurse who has served as a head nurse and practice nurse at various practices. As well as running his own animal sanctuary on his family farm in Northumberland, he has experience in orthopaedics, ophthalmology and qualifications in poultry husbandry and herpetology.
University of Liverpool graduate Miss Halfide joins Dechra from a background in equine veterinary practice and has worked on dairy and poultry farms, in kennels and catteries, as well as several livery yards.
Miss Richardson is a trained VN and was head nurse at a mixed practice before moving into the pharmaceutical industry.
Strong foundations
Dechra national sales manager Scott Shearer said: "We are delighted to have recruited three people with such strong foundations in the animal health industry to the Dechra team.
"Their veterinary experience will help us to continue enhancing the level of support we provide to our customers across the country."