Talks have begun that could lead to veterinary degree courses being offered in Wales for the first time.
Aberystwyth University and the RVC have signed a memorandum of understanding to explore the possibility of developing a degree course tailored specifically to the needs of the Welsh farming and animal health sectors.
'Excellent development'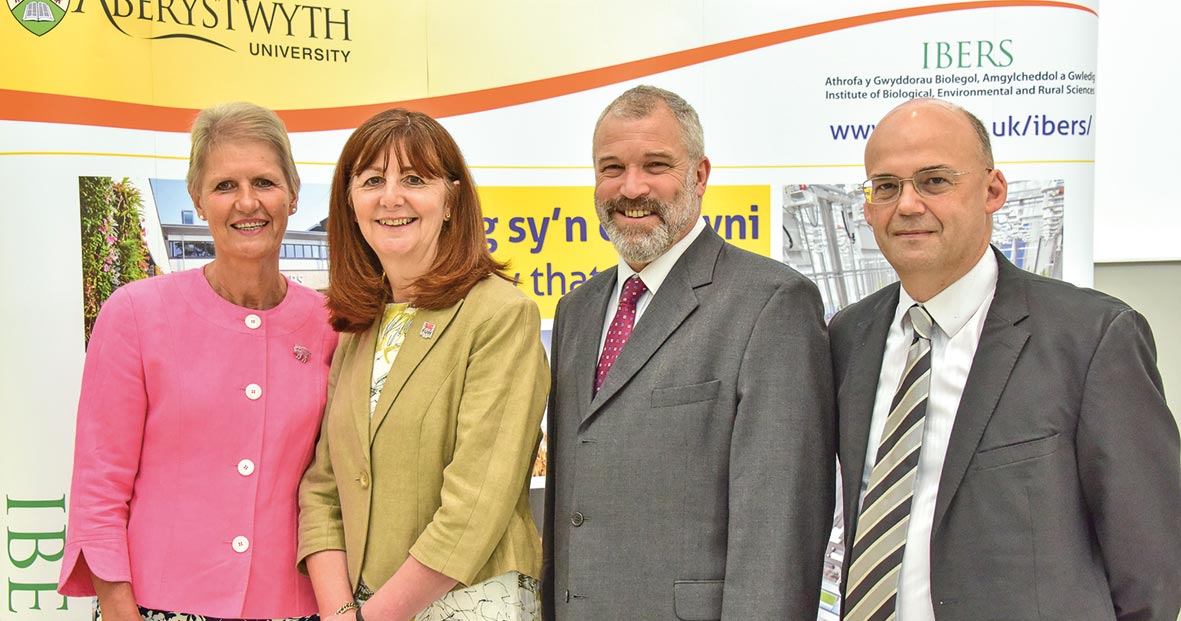 The news has been welcomed by chief veterinary officer for Wales, Christianne Glossop, who described the development as the "dawn of a new era".
"This agreement means different universities are looking at how they can collaborate and I think that is really positive," Prof Glossop said.
"A joint veterinary training programme between Aberystwyth and the RVC would be an excellent development for Wales – increasing the number of professionals in veterinary medicine tailored for our needs and providing a hub of veterinary excellence of direct relevance to Wales."
Realising an ambition
The announcement was made at Aberystwyth University's Institute of Biological, Environmental and Rural Sciences by Lesley Griffiths, the Welsh Government's cabinet secretary for the environment and rural affairs.
Ms Griffiths said: "Veterinary education for Wales has long been a topic of discussion and this is an ambition now being realised. This collaboration between Aberystwyth University and the RVC is excellent news for Welsh farmers and the veterinary profession.
"It will provide a much-needed hub of veterinary expertise in the heart of our longest-established university.
This project also meets many of our well-being goals, in particular, contributing to a healthy, resilient and prosperous Wales."
For more reaction from the RVC, Aberystwyth University and the BVA, see the 4 July issue of Veterinary Times (VT46.26)