CVS' Healthy Pet Club has cemented its status as the UK's largest veterinary loyalty scheme with the acquisition of its 300,000th member.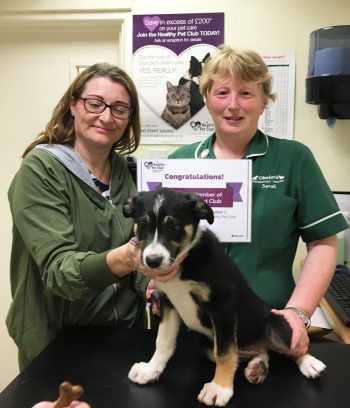 Hitting the milestone was Angie Scullion, who joined the club in May at Okeford Veterinary Centre with her border collie Cassie.
In celebration, the practice awarded Mrs Scullion a year's free membership.
Budgeting health care
Launched in 2010 with 11,000 members, the Healthy Pet Club was one of the first veterinary loyalty schemes in the UK.
Owners who belong to the scheme can budget for their pets' health care by spreading payments over a year.
They also make savings on vaccinations, flea and worm treatments, and receive access to a wide range of other benefits, CVS said.
Exciting developments
CVS Healthy Pet Club manager Mukesh Rughani said: "We have a number of exciting developments planned for later this year, which we believe will make it an even more useful tool for our member practices while setting a new standard in value for our clients."