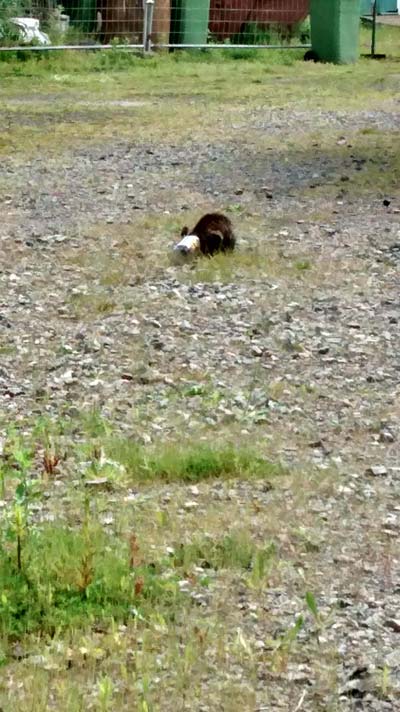 The RSPCA is reminding people of the dangers of litter around animals, after helping a cat that got its head stuck in a glass jar.
The feline was spotted outside a paper recycling firm in Kent on 24 May, prompting staff to telephone the animal welfare charity.
Cat trap
RSPCA animal collection officer (ACO) Emma Byrne said: "I spotted the frightened and confused cat under a portable cabin, but couldn't reach it, so set up a trap."
The team went back to check on the cat that night, but it had not ventured out of its hiding place and stayed hidden for the next couple of days.
Officers eventually caught the cat on 26 May when it was spotted in the middle of the yard (see picture). It was freed from the jar and a health check revealed it was uninjured and in good condition.
Correct waste disposal
The incident is a reminder of why it is so important to dispose of litter properly, the RSPCA said.
Ms Byrne said: "Leaving litter lying around can be dangerous for wildlife and pets. This puss had a lucky escape, but discarded jars, tin cans, elastic bands or carrier bags can be a real death trap for animals and birds.
"We would urge everyone to do their bit and throw their rubbish away properly. Or, if you see rubbish littering your pavements, verges and parks, please pop it in a nearby bin."