Vets will be able to enhance their practical mastitis problem solving skills at a CPD seminar later this year.
The Practical Mastitis Control Seminar from UdderWise takes place in Gloucester from 12-14 September and will be run by tutors and vets Peter Edmondson and Roger Blowey.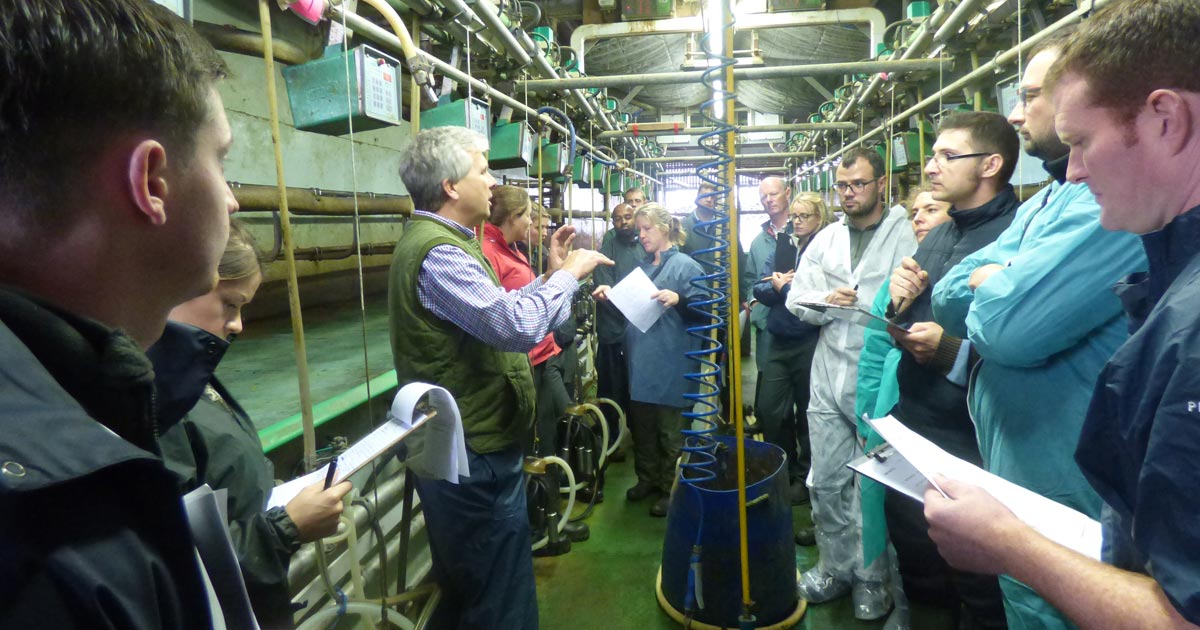 Theory and epidemiology
The seminar will look at mastitis theory and epidemiology, including:
milking machine function
selective dry cow therapy
problem herds
how to market ones services
Delegates will go on two farm visits to familiarise themselves the milking machine, learn how to carry out simple tests and discover how the machine interacts with udder health in addition to assessing housing and environment.
Practical format
The seminar will be presented in a practical format that involves discussions among all participants, organisers claim.
The tuition fee is £930 (£775 plus VAT) and includes the course, farm visits, lunches, teas and coffees, and hotel facilities. VAT has to be charged for all people, even outside the EU.
Hotel costs are £196 (including 20% VAT) for the Tuesday and Wednesday nights and for those who wish to stay the night before (11 September) is £78 (including 20% VAT).