An online course has been launched aimed at vets and veterinary nurses who run weight clinics.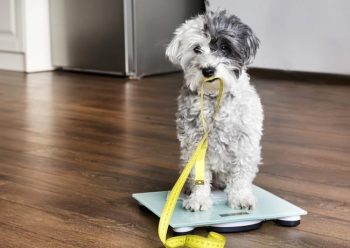 Run by training provider Oncore, the week-long "Targeting Weight Management Clinics" course will be delivered via the company's interactive learning platform.
According to Oncore, the course – suitable for veterinary nurses, vets, managers and anyone else in the practice team – offers tools and knowledge to promote successful, professional and profitable weight management clinics, and will be a "valuable asset" to practices that are both setting up and improving their services in this area.
Responsibility
VN and Oncore managing director Jill Macdonald said: "As a profession, it is our responsibility to ensure we do all we can to educate pet owners in promoting the best health and welfare for their pets, but we all know how tough it can be to achieve commitment and compliance with weight loss.
"It's so important for the whole team to be working together, ensuring the same message is being conveyed to clients from vets, receptionists and nurses."
Team effort
Miss Macdonald added: "Our workshop offers candidates with a clear walk-through of the topic, enabling them to develop skills that will really help to make a difference – from communication with clients to setting up protocols – and a practice plan that will get the whole team working towards the same goals."
The first intake is planned to start on 10 July and costs £49 – places will be limited.
For more information, visit the Oncore website or telephone 0121 663 1971.