Legislative Reform Order would enable the RCVS to reconstitute its disciplinary committees and ensure that the same group of people are not responsible for setting rules, investigating complaints and hearing cases.
DEFRA has launched a public consultation on proposals that would enable the Royal College of Veterinary Surgeons (RCVS) to change the constitution of its disciplinary committees to ensure that the same people are not responsible for setting the rules, investigating complaints and hearing cases.
According to DEFRA's proposals, RCVS Council sets the standards for the profession and, through the disciplinary committee (DC) and preliminary investigation committee (PIC), deals with any possible breaches of those standards, meaning there is an overlap of functions.
Writing to invite consultation on the proposals, Aroon Korgaonkar of DEFRA's Veterinary Surgeons Act team said: "This system is now considered to be inflexible, insufficiently impartial and out of date when compared to the 'best practice' seen in other comparable professions."
With this in mind, the Government and RCVS propose to introduce a Legislative Reform Order, allowing changes to provisions in the Veterinary Surgeons Act 1966 regarding the membership, and chairmanship, of both the DC and PIC.
In short, each committee would cease to include council members, ensuring the desired 'best practice' separation of powers between those setting standards and those who adjudicate on those standards.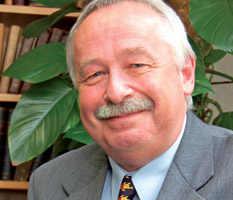 According to the RCVS, the proposals would also improve the independence of the disciplinary processes by formally bringing lay people into the relevant committees, while increasing the pool of people available to investigate complaints and sit on disciplinary hearings, thus allowing the case-load to be more efficiently handled and ensuring that complaints are heard swiftly.
RCVS president Jerry Davies says: "I am delighted that DEFRA is consulting on these long-anticipated proposals, which would allow the RCVS to deliver better, fairer and more effective regulation. I would urge members of the profession and the public to respond to this important consultation and to support the changes."
In response to DEFRA's announcement, the BVA urged members to discuss proposals and feed their views back to the association for inclusion in its consultation response.
BVA president Carl Padgett said: "The veterinary profession is well regulated but it is essential that our regulatory system is seen as transparent, open and fair by animal owners, other members of the public, and veterinary surgeons alike.
"These proposals aim to bring the veterinary profession in line with best practice in professional regulation."