The 2009 SPVS Congress will focus on the current economic crisis, and in particular, what practices can do to not only survive, but thrive during the downturn.
SPVS Congress – to be held this year at the fabulous Belfry Hotel (www.thebelfry.co.uk) in Warwickshire from May 7-10, will address the challenging issues that practices are now facing. 'Coping with the credit crunch – making things pay when times are tough' is aimed at the entire practice team from vets and practice managers to veterinary nurses and front-desk staff.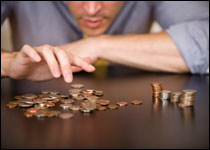 With interactive sessions designed to encourage and inform all delegates, delivered in an informal atmosphere by an excellent panel of speakers – headlined by Alison Lambert and her team from OnSwitch – Congress 2009 will equip delegates with the skills and knowledge that's needed in tough times.
Anyone wishing to attend as a day delegate will find the perfect opportunity on the Friday (May 8) as this is a standalone day. Sessions will be aimed not just at practice owners, but will be divided into two streams – one for owners and senior managers and one for employees and junior managers. The streams will come together for some activities and split for others.
SPVS President Richard Hillman explained: "The idea is that it's about the whole team working together and about empowering employees to show their employers how they care about the practice, want it to be economically successful and then share in that success."
He added: "This year's Congress will be bigger and better than ever with excellent events and CPD, not to mention the legendary social and networking opportunities that Congress provides every year. I'll look forward to meeting delegates at what promises to be a real highlight in the profession's calendar this year."
Dunlop's Question Time will present delegates with the annual chance to quiz the leading lights within the profession, including Richard Hillman. A charity lecture from the Orangutan Foundation will serve to highlight the plight of Asia's great ape, and what is being done to fight for its survival. These are just a few highlights from this year's busy and exciting Congress schedule.
Congress 2009 will also provide plenty of opportunities for networking and socialising as well as relaxing and taking part in a variety of activities, including a golf competition, or simply exploring this culturally and historically rich part of the country.
Congress will also thank Richard Hillman for an excellent and very busy Presidency during which he has helped raise the profile of the Society considerably. The Congress
AGM will usher in a new President, Iain Richards, BVSc CertVA Cert SHP MRCVS.
For more information, and to book your place, please contact the SPVS office on 01926 410 454 or email office@spvs.org.uk, but hurry as spaces are filling up quickly.