Bayer present results of new study to delegates at the World Feline Veterinary Conference in Barcelona.
CATS will be the focus of nearly 500 vets from across Europe this weekend (June 26-30) at the World Feline Veterinary Congress (WFVC) in Barcelona.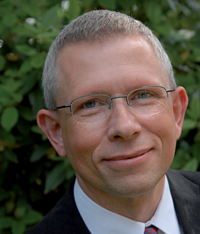 At the event, Bayer HealthCare will host a veterinary symposium called Caring for Cats with a focus on cat owners' needs for the best cat care.
Andy Sparkes, veterinary director for International Society of Feline Medicine (ISFM), which is sponsoring the event, welcomed Bayer's initiative. He said "Cats are still undertreated and many of them are not getting the health care they need, including regular visits to the vet. This is a harmful trend."
Additional activities will focus on new elements of the chronic kidney disease (CKD) awareness campaign. Renalzin is a food additive that is said to reduce the uptake of excess phosphorus in a cat's diet; in turn, controlling phosphorus, which helps to protect the kidneys and slow the progression of kidney disease.
One major part of the symposium will be the Bayer Veterinary Care Usage Study, III: Feline Findings presented by Jim Thomas, PhD, marketing intelligence and research, Bayer HealthCare Animal Health.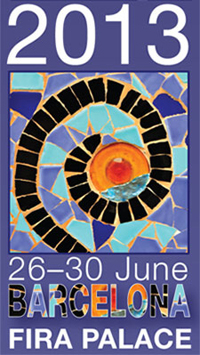 The study of US-based vets and cat owners – conducted by Bayer in collaboration with the American Association of Feline Practitioners (AAFP) – sought to find out why visits to veterinary clinics in the US are declining. As a result, an action list will be presented to help vets reverse the trend.
"We see this US trend in other countries as well," added Dr Sparkes. "The ISFM supports every initiative that helps to overcome the fear or stress many owners encounter when taking their cats to the veterinarian. Improved veterinary care will help to enable the cats to have a healthier and better life."
The symposium will also feature three presentations from feline specialists on the newest findings concerning common cat health problems: CKD by Sarah Caney (UK), Vector-borne diseases by Susan Little (USA) and Pyoderma in cats by Luisa Cornegliani (Italy).
"Elevating the quality of feline health care and access to it, and advancing the veterinary profession globally, are goals Bayer HealthCare shares with the International Society of Feline Medicine.
"That is why it is important for us to continue our sponsorship of the World Feline Veterinary Congress again this year," said Jose Mottet, global veterinary service manager for Bayer. "The congress will provide an outstanding opportunity for veterinarians to inspire and be inspired through the sharing of research, insights and best practices."
The campaign features a dedicated microsite filled with downloadable and informational materials including a YouTube channel and flyers and posters for veterinary clinics.