The European Scientific Counsel for Companion Animal Parasites (ESCCAP) is to host a conference this year to discuss and examine issues in emerging vector-borne diseases (VBDs).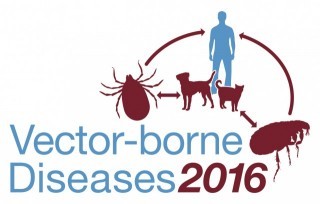 ESCCAP VBD 2016 will be held on 19 to 20 October at the Southern European Veterinarian Conference in Granada, Spain.
Scientific updates
This pre-congress symposium will concentrate on the problems presented by emerging VBDs in Europe. Recognised experts will provide updates from the scientific field and this meeting will bring together researchers from different areas to discuss common solutions in the frame of a One Health concept. It will be followed by a workshop aimed at clinicians and nurses.
The scientific committee will be chaired by Guadalupe Miró Corrales from the Complutense University of Madrid Veterinary Faculty and there will be presentations from guest speakers including:
Barbara Köhn – Faculty of Veterinary Medicine at Free University of Berlin, Germany
Reinhard K Straubinger – Ludwig Maximilian University of Munich, Germany
Gad Baneth – Hebrew University of Jerusalem, Israel
Laura Kramer – University of Parma, Italy
Maria Grazia Pennisi – University of Messina, Italy
Michael Lappin – Colorado State University, US
Patrick Bourdeau – Nantes-Atlantic National College of Veterinary Medicine, Food Science and Engineering, France
ESCCAP was formed in 2005. It is an independent, not-for-profit organisation comprising a group of eminent veterinarians across Europe, all with recognised expertise in the field of parasitology.
Mosquito image (featured) ©istock.com/doug4537