Environment, Food and Rural Affairs Committee want sterner measures for out of control dogs included in draft bill.
The Environment, Food and Rural Affairs Committee (Efracom) has criticised the Government for failing to introduce measures to tackle out-of-control dogs.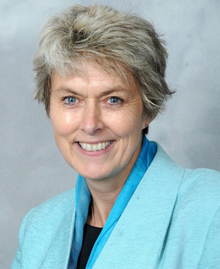 While endorsing draft laws to extend dangerous dog offences to attacks on private property and assistance dogs, Efracom wanted to see wider measures, including dog control notices, introduced as part of the draft Dangerous Dogs (Amendment) Bill.
Yesterday (May 15) the committee's pre-legislative scrutiny report on the bill was delivered by chairman Anne McIntosh.
She said: "Our February Dog Control and Welfare report concluded that current laws had comprehensively failed to tackle irresponsible dog ownership.
"Eight people, including six children, have died as a result of dog attacks since 2007; annual costs to the NHS of treating dog attack injuries are around £3 million; and some eight assistance dogs and hundreds of livestock are attacked each month.
"In February, our previous report said that the Government's belated proposals for improvement were woefully inadequate. The draft bill's proposals are welcome, but are limited in scope and far short of providing a comprehensive and effective regime for tackling the increasing problem of out-of-control dogs.
"Strong measures to prevent dog attacks are conspicuously absent—in particular, targeted dog control notices. The Government must bring together the disparate dog control and breeding legislation into a single, comprehensive act," she concluded.