Comic Relief has apologised for the use of a French bulldog called Albert on one of its T-shirts for 2017's Red Nose Day.
The apology came after BVA president Gudrun Ravetz wrote to the charity highlighting the demand for brachycephalic breeds, such as the French bulldog, is being "fuelled" by their visibility in the media.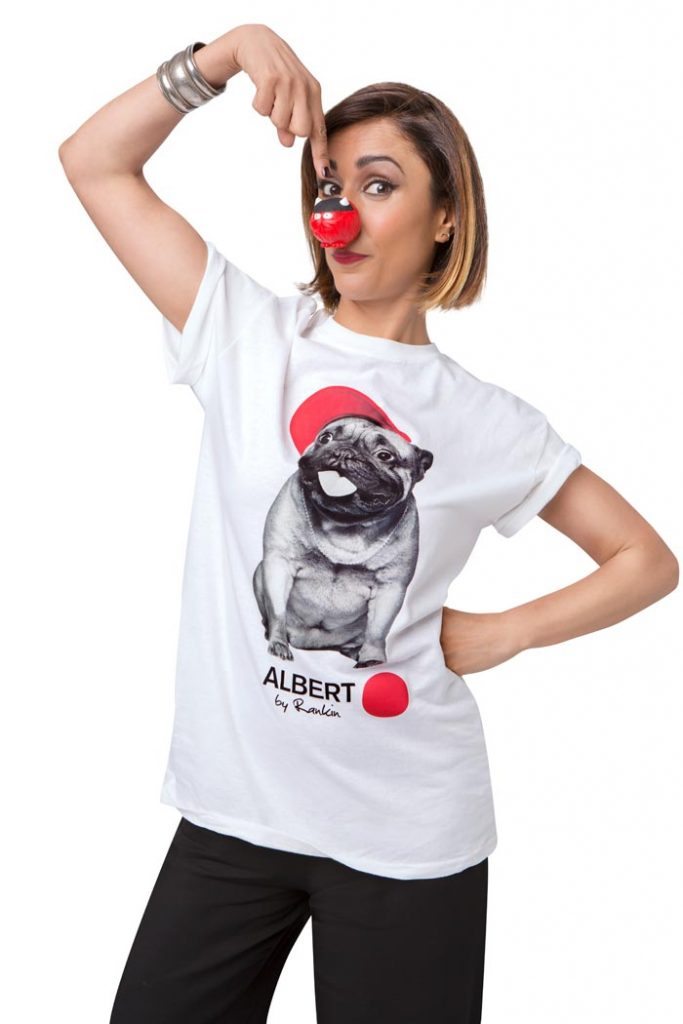 Acknowledging the charity's good work, Mrs Ravetz's letter explained:
the health issues faced by brachycephalic breeds
the message the public receives when it sees such images used by well-known national brands and celebrity models
'Struggle to breathe'
The letter said: "While many people perceive the squashed, wrinkly faces of these breeds as appealing; in reality, dogs with short muzzles can struggle to breathe.
"Albert is a particularly poor example of this as his nose is so short, he may have difficulty breathing – even when doing day-to-day activities, such as walking or eating."
The letter asked the T-shirts and other merchandise containing Albert's image be removed from this year's campaign, while recommending the charity seeks veterinary advice on any future campaigns.
In response, Comic Relief's director of UK campaigns and brands Michele Settle acknowledged the BVA's concerns.
He said: "We take animal welfare very seriously and when using animals in our campaigns, make all efforts to ensure the animals are treated well.
"We are not aware of the specific issues you raise regarding brachycephalic breeds."
While admitting the T-shirts would be incredibly difficult to withdraw from sale at such a late stage in the campaign (culminating today; 24 March), Mr Settle said Comic Relief would like to consult with the BVA during the development process of further projects containing animal imagery.
Taking it seriously
Mrs Ravetz said the charity's response was "encouraging" as it suggests it takes animal welfare seriously.
She added: "Comic Relief T-shirts help raise so much money for good causes at home and overseas; however, we wanted to highlight the poor animal health and welfare being perpetuated by the use of Albert on its merchandise.
"While we were very pleased to get a positive response, it highlights how many companies do not understand the significant health and welfare problems brachycephalic breeds can suffer, emphasising how important it is vets continue to speak out on the issue."