This year's Association of Veterinary Surgeons Practicing in Northern Ireland (AVSPNI) Autumn Conference is to boast a unique family-friendly twist.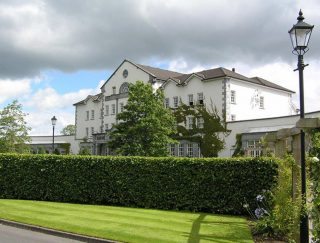 Taking place at The Slieve Russell Hotel in County Cavan, Republic of Ireland on 14-16 October, the event gives practitioners the opportunity to top up their CPD on a range of topics, from farm and companion animal care to communication skills and effective marketing.
Keeping kids busy
Meanwhile, children will be able to choose from their own schedule of activities to keep them entertained while their parents are busy studying – from film clubs and treasure hunts to discos and games.
A crèche will also be available for those aged younger than four.
Over in the learning streams, vets Andy Crawford and Phil Ivens will teach delegates how to feel empowered when dealing with both horses and clients.
For the adults
Cattle lectures by Mike Kirby, Peter Edmonson and Martin Kavanagh and sheep lectures by Jason Barley and Eileen McClosky, meanwhile, will boost knowledge of food animals.
Lectures will also take place on companion animal topics, such as dog bite wounds and suturing, delivered by Liz Welsh.
Other topic titles include:
cautionary tales from farm vets
marketing your farm skills and services to generate work and revenue
gastrointestinal tract surgery and septic peritonitis
'Well-deserved reputation'
AVSPNI president Cahir King said: "As well as top-class CPD, this conference also enjoys a well-deserved reputation as a highly sociable family event.
"We are told it is not quite like any other vet conference… in a good way."