A puppy has survived meningitis thanks to the actions of a quick-thinking veterinary team.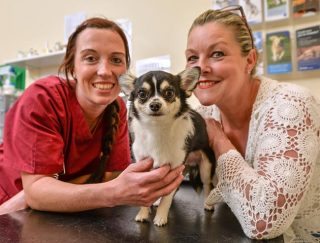 Seven-month-old Chihuahua Loui was rushed to Alsager Vet Centre in Cheshire, when his owner noticed he was out of sorts and his condition had deteriorated overnight.
Suspected meningitis
Head vet Gillian White conducted tests and established he was fighting a major infection, but when aggressive treatment with fluids and IV antibiotics did not work, she suspected meningitis.
She carried out a cisternal puncture to collect a sample of cerebrospinal fluid from the base of the skill.
Dr White said: "This very specialist procedure is not without risk. We had to take a sample of fluid from around the spine, at the base of the skull, to determine for sure what we were dealing with. The sample came back as positive for granulomatous meningoencephalitis (GME)."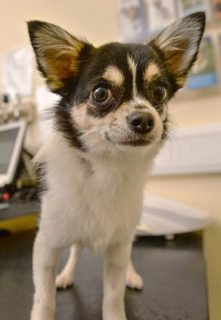 GME, a form of meningitis, is an inflammatory disease of the CNS. Loui was put on a high dose of steroids and, within 24 hours, had made a dramatic improvement.
Team work
Meningitis is very painful for dogs and can cause severe neck pain. The team made sure Loui was comfortable; keeping him warm with blankets, hot water bottles and a special machine to warm the fluids they were putting into him intravenously for hydration.
Dr White said: "We all desperately wanted Loui to get well and we're so relieved he did. I'm really proud of the team for helping him through it. It's what our job is all about."
Owner Sharon Dejesus, of Alsager, who credits her pet with helping her beat depression, said she could not thank the team enough for saving her dog's life.