The Linnaeus Veterinary Group has announced its expansion through the acquisition of Cherrydown Vets.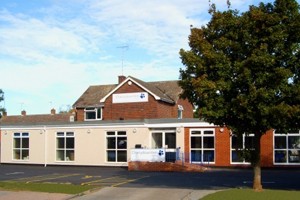 Cherrydown provides first opinion work through its three branches in Essex, as well as referral work in surgery. The Linnaeus Group now employs more than 610 staff – including 120 vets – across 24 sites.
Significant growth
Linnaeus Group chief executive Lynne Hill said: "I am delighted Cherrydown Vets has joined our group. The practice has grown significantly over the past few years and provides excellent care to clients and their pets in Essex.
"We share an ethos and commitment to excellence and continued improvement, which is highly visible in all our practices. This is a tremendous opportunity for us to expand our geographic reach and I look forward to building and growing this group of practices in the future."
Mutually thrive
Jonathan Nurse, practice principal of Cherrydown Vets, added: "We are very excited to have the opportunity to join such a prestigious group as Linnaeus.
"The primary care companion animal market is changing incredibly quickly in the UK. We believe being part of Linnaeus will allow us to mutually thrive in these changing conditions while building on our values towards our patients, clients and staff, which have given us our identity and rewarded us with success."