Charity Vetlife is distributing a helpline sticker to help prevent profession members in crisis from harming themselves.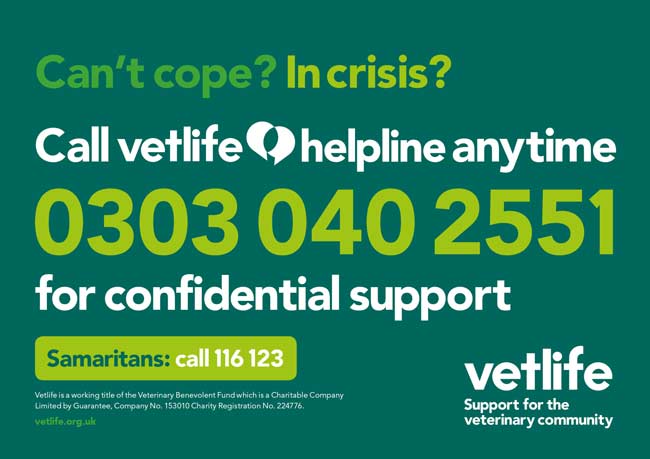 The independent organisation, which provides free and confidential support, is distributing the sticker with the next issue of RCVS News.
Lifesaver label
Authors of the initiative are asking it to be placed on the controlled drugs cabinet door at each practice.
Vetlife chairman Rosie Allister said: "We know the veterinary profession has a high rate of suicide.
"There is strong evidence having a sign with a number to telephone for help at places people may be when they are at risk of hurting themselves reduces deaths and crisis incidents.
Reaching out
"Vetlife has worked with the RCVS' Mind Matters Initiative to print and circulate the helpline sticker. Please place it in your practice to help reach out to people in crisis – you could save a life."
If your practice is in need of more of the stickers, you can email Vetlife.