A Braintree-based practice has hired a new head nurse following her predecessor's resignation after more than 20 years at the helm.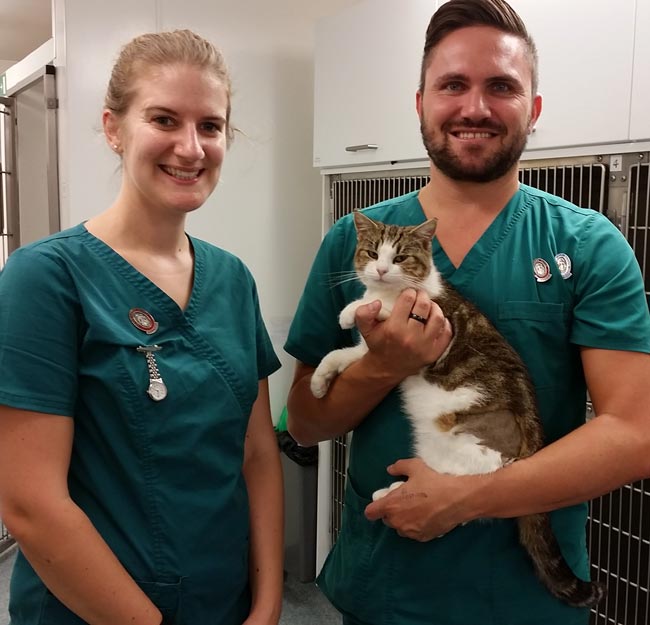 RVN Emma Sargant has been appointed as head nurse at Millennium Veterinary Practice, taking the reins from Gary Rutland – a well-known and much-loved figure in the profession who left the practice in November to begin a career at pharmaceutical giant Bayer.
Maintaining high standards
Miss Sargant, who qualified in 2006, said: "I am very excited to be starting my new role as head nurse.
"Millennium is an excellent practice to work for as we offer such a broad range of services to the client, including a referral service for orthopaedics, oncology and dermatology. All of this means, as nurses, we have a very varied caseload, making our job both exciting and very rewarding.
"I am very lucky to be leading such an experienced and dedicated team of 17 nurses and I am looking forward to us developing and expanding our nursing care and nursing skills together.
"My aim is to maintain the high standards that have already been put in place by Gary, but to also push the nursing team forward in achieving their personal goals."
'Proud'
On leaving, Mr Rutland said: "While I hang up my bottle green uniform for one last time – for now – I will always be proud of what it is to be an RVN at a practice that was described by the recent RCVS practice standards inspection as exemplary for what a practice should be."
Staff at Millennium Veterinary Practice said they wished Gary "every success" in his new career.