The RCVS will promote its new Practice Standards Scheme and upcoming ethics review panel trial at next month's BSAVA Congress.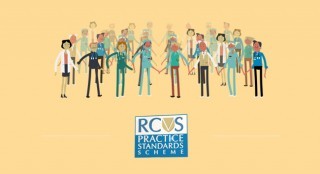 RCVS staff will be on stand 105 from 7-10 April to answer questions about a range of projects and initiatives, including:
the Practice Standards Scheme
the Mind Matters Initiative
the Vet Futures and VN Futures projects
Visitors to the stand can also take part in the "Practice standards awards game", with a chance to win an iPad mini.
Ethics review panel
Members of the RCVS' standards committee will be available to talk about the college's trial of the ethics review panel for practice-based clinical research, which is due to start accepting applications in August.
RCVS president Bradley Viner will give further details about the panel when he takes part in a session on ethical review during the Journal of Small Animal Practice/PetSavers stream at 3pm on Saturday 9 April.
Updates and discussions
On Friday 8 April, the college will hold two sessions. They will offer an update about the Practice Standards Scheme and its new awards structure, and an interactive workshop in which delegates can provide feedback and ideas on how to strengthen and advance the veterinary nursing profession by reviewing Schedule 3 of the Veterinary Surgeons Act.
Members of RCVS council will also be involved in two sessions during the Big Issues stream on 8 April.
Standards committee chairman David Catlow will take part in a panel discussion at 9am about what the term "informed consent" means and how the profession can achieve it in practice. Then, from 4.50pm, Kit Sturgess will take part in a discussion with representatives from the Society of Practising Veterinary Surgeons, corporate employees and recent graduates about how to develop experienced vets.