Rabbit Welfare Association and Fund due to hold its veterinary conference in November.
Vets are being urged to leave a gap in their diaries for the Rabbit Welfare Association and Fund (RWAF) veterinary conference in November.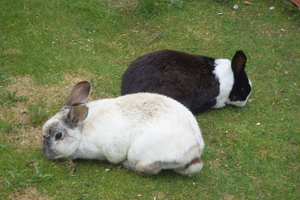 The event will be held at Langford Veterinary School in Bristol on November 23.
Open to veterinary surgeons, vet nurses, student vets and student nurses, delegates will benefit from a mixture of lectures from leading educators including:
Nicky Grint with a different take on anaesthetic
Aiden Raftery on sinusitis – symptoms, diagnosis and treatment
Molly Varga on wounds and abscesses
Jenny Prebble on diet – more to digest
There will also be a range of separate workshops for vets and vet nurses. Space on workshops must be booked in advance and delegates will be able to choose from two
of the following offerings:
Craig Hunt – dentistry
Ivan Crotaz – practical tips and tricks for anaesthesia, airway management and monitoring
Richard Saunders – diagnostic approach to the rabbit
Two veterinary nurse workshops will also be held at the conference:

Claire Speight – MOTs and obesity
Claire Speight – running bunny clinics and hospitalised cases
Places cost £150 for vets who are RWA members, £195 for vets who are not RWA members, £120 for vet nurses who are RWA members and £165 for nurses who are not members.
The price includes use of the conference facilities, delegate pack, all lectures, two workshops and catering to include lunch and tea and coffee. Certificates for eight hours CPD will be provided.
For more information visit hq@rabbitwelfare.co.uk