Ceva Animal Health is hosting a webinar on "Canine atopic dermatitis: a multi-modal treatment approach" to provide veterinary professionals with the most up-to-date thinking on the topic.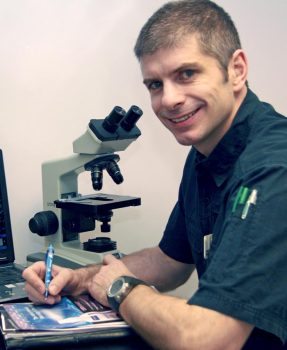 The webinar will be presented by veterinary dermatologist Charlie Walker, otherwise known as the "Skin Vet".
The online seminar will take place at 7pm on 27 April and count as an hour's CPD.
Overview
The webinar will cover:
an overview of canine atopic dermatitis
the clinical signs
the best approach to reaching diagnosis
treatment options, including the importance of a multi-modal approach
It will also discuss the role of ciclosporin, prednisolone and shampoos, together with parasite control and nutrition, and will feature Ceva's latest product complementing its dermatology range.
Delegates who watch the webinar will receive a CPD certificate after the event.
To register for the webinar, email cevauk@ceva.com or contact your local Ceva territory manager.