Vets Jo Gourlay and Anna Zakharova join Ceva as veterinary advisors, while vet nurse, Emma Rixon, is recruited as technical advisor.
Ceva Animal Health has recruited three new veterinary professionals to support the company's expanding livestock and companion animal product portfolios.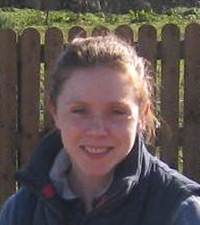 Jo Gourlay and Anna Zakharova have joined the team as field-based veterinary advisors, while Emma Rixon has been appointed as the office-based technical advisor.
After graduating from the University of Edinburgh, Jo Gourlay worked in mixed and then small animal practice. Based in south-west Scotland, Jo is responsible for providing technical support for customers in Scotland, northern England and Northern Ireland. She owns and trains two registered polo ponies and her areas of expertise are in equine medicine, nutrition, pheromones and companion animal parasiticides.
Anna Zakharova holds a degree in pharmacology from the University of Aberdeen as well as a veterinary degree from the University of Cambridge. She has worked in mixed, equine and small animal practices, has lectured in animal health and welfare, worked for Defra and owned her own small animal practice.
She farms sheep and cattle in Wales with her husband, who is also a vet. Anna is responsible for providing technical support for customers across Wales, the west midlands and south-west England. She has particular expertise in ruminant reproduction, animal production and anti-infectives.
Emma Rixon is a qualified veterinary nurse. She worked previously as head nurse at a veterinary hospital, where she coordinated patient and client care, including nurse consultations and nursing CPD. Emma is based in Amersham, Buckinghamshire, and specialises in nutraceuticals.
Ceva managing director Alan Doyle said: "The consistent growth of our products and services, across both the large and small animal sectors, makes it imperative we provide the highest levels of veterinary and technical back-up – our customers expect nothing less. All our team are highly qualified and experienced to ensure we continue to deliver the very best levels of technical support."