Plans to build the UK's first zoo medicine and learning space open to the public have been given a royal seal of approval.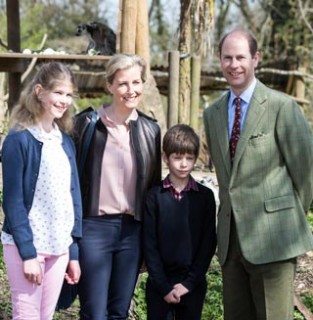 The Earl and Countess of Wessex visited the Wild Place Project in Bristol, where they met with staff, vets and potential funders  to show their support for a proposed state-of-the-art vet centre and giraffe house.
The vet centre will be called the European Centre of Excellence for Zoological Medicine (ECEZM) and be the UK's first zoo medicine and learning space open to the public.
Immersive experience
Expected to cost around £10m, the centre will house one of the most highly-qualified veterinary teams in Europe and offer high-end hospital facilities, complete with viewing windows so visitors can watch live procedures.
The giraffe house appeal, meanwhile, is a fund-raising campaign to build an immersive, state-of-the-art exhibit highlighting the work the Wild Place Project will be carrying out in Africa to save giraffes in the wild.
Educational importance
Wild Place Project chief executive Bryan Carroll said: "We were delighted to welcome the Earl and Countess of Wessex to the Wild Place Project.
"The Earl has always shown a great interest in our conservation and education programmes, and to now have his support for both our ECEZM and giraffe house highlights the importance of our plans.
"Both projects will add to our already strong educational offering and allow our guests to get a unique, behind-the-scenes glimpse at the amazing work our vets and keepers do every day."
Construction for the giraffe house is expected to start later this year, while work to build the ECEZM will begin in 2019, following an extensive fund-raising campaign.